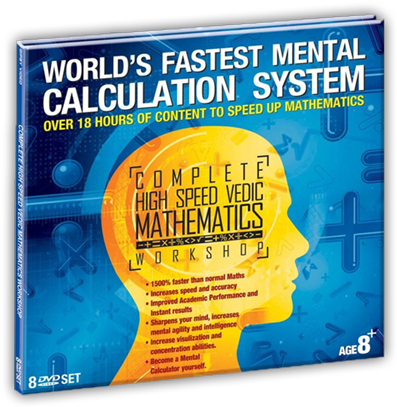 Complete High-Speed Vedic Mathematics 8 DVD Set by Gaurav Tekriwal
Can you multiply 998 times 997 in 5 seconds?
Everything you wanted to know about Vedic Mathematics and more. Contains over 15 hours of material on the World's Fastest Mental Arithmetic System. This DVD is sought after in the academic circuit and has been made after the author's long experience of teaching over 4 million students in the subject.